Angie Martinez Interviews Jeezy
August 4, 2014 @ 8:49 PM EDT
General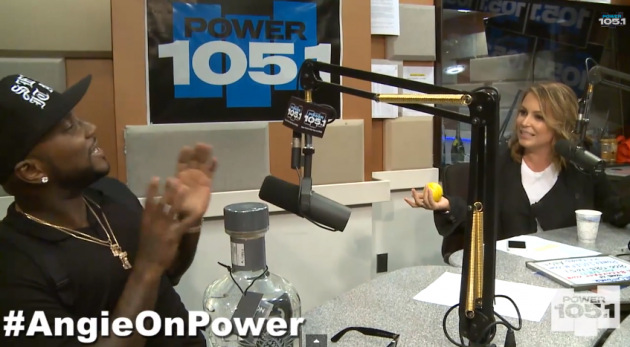 Snowman's Moment Of Clarity.
Jeezy's in the Big Apple and he continued his radio run. Appearing on Power 105's afternoon drive, he discusses the Under The Influence tour, rumors with son, clarifies a misinterpreted headline in a recent interview and more.
"Where the camera at? I didn't say that my man was crying. Let me straighten my business. I just said that he felt like how I felt when I talked about me pulling up in 645 at Magic [City]. That was one of the biggest moments of my life. I couldn't wait to get that car off the truck to take it to the club. I didn't even put rims on it 'cause I wanted to drive it that night.
"'Cause I knew I was the only one in the city to have it, so that was the biggest night of my life. That made me emotional, but at the same time with Jay, I think him talking about his dad, uncle, Emory and all that. He wasn't crying. He was like 'I was really feeling it. I felt it.' New York City, for the record. All the homies out there in Marcy, no! There was no boo-hooing. If he did, it would be with wipping his face with $100,000."