Breakfast Club Interviews Marsha Ambrosius
August 6, 2014 @ 8:41 PM EDT
General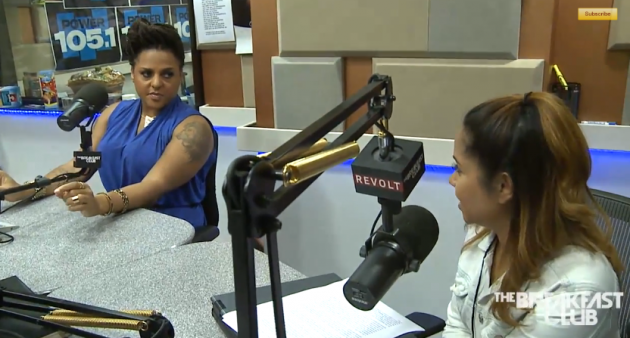 Let's Talk About Sex.
Well let Charlamagne explain this one:
Marsha Ambrosius stops by "The Breakfast Club" to discuss her new album "Friends & Lovers" speaks on her relationship with Dr.Dre, why things didn't work at Aftermath, why it will probably never be a Floetry reunion, why Adele wins more than someone like her, being dickmatized, putting all her experiences with men good or bad in music, squirting, doing 69's, being a lesbian, fucking fans and much more!!!