T.I. Returns To The Breakfast Club
October 22, 2014 @ 9:04 AM EDT
General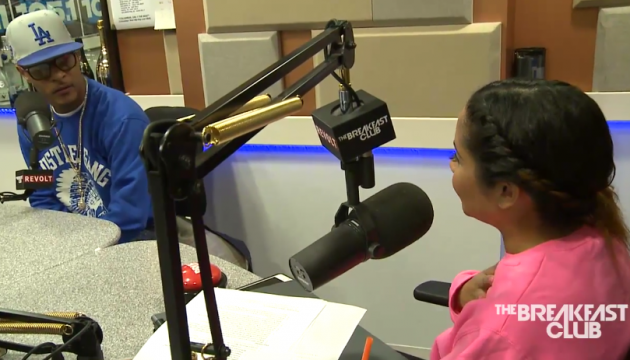 Africa Is Far.
T.I.P. is in town and returned to Power 105 this morning. He touched on this past weekend's trip and concert in Africa, Paperwork, upcoming film Ant-Man and lack of albums being certified platinum this year. Good time to mention Paperwork in stores now.
Previously:
T.I. brought his NY radio run over to Power 105 yesterday. He spoke on the Ms. Banks debacle, his upcoming new reality show, The Family Hustle, Iggy Azalea's success, reflects on his rescue, his peace making and stand-offs with Game and more.
T.I. was back on the Breakfast Club yesterday. He spoke on Charlamagne's criticism of "Ball", creative process of Trouble Man, returning to jail, the "Addresses" record, possibility of a LP with DJ Toomp, and more.
T.I. hit up the Breakfast Club to speak on his Trouble & Triumph: A Novel Of Power book, denied tension with Rick Ross and Future, working with Andre 3000, and more.
The Kang made his Breakfast Club debut to plug his No Mercy. He also spoke on serving time, current probation, the state of Atlanta rap, threesomes and the incident with Diddy at Compound.