Russell Simmons Presents #GUDefTalk
November 13, 2014 @ 10:13 PM EDT
General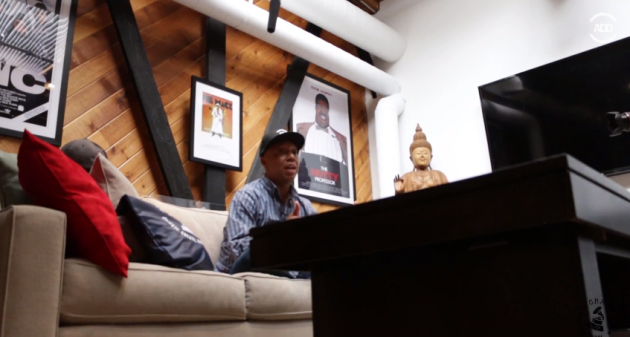 Uncle Rush.
The evolution will be televised. So who better than All Def Digital founder, Russell Simmons to breaks down how the music industry evolves. Cop a seat (indian style of course) and listen up.
Russell Simmons, founder of All Def Digital and mogul extraordinaire, sat down with the prestigious GRAMMY U to kick some knowledge based on his immaculate wealth of experience in the biz.
The short clip, directed and produced by Amir Abbassy and Sydney Kim, shows Uncle Rush in a candid conversation, as he brilliantly delivers an abundance of valuable insight, discussing the role of the A&R, artist development and branding, the future of the industry, and more. Check out the footage in the clip below.