Nipsey Hussle Releasing $1000 Album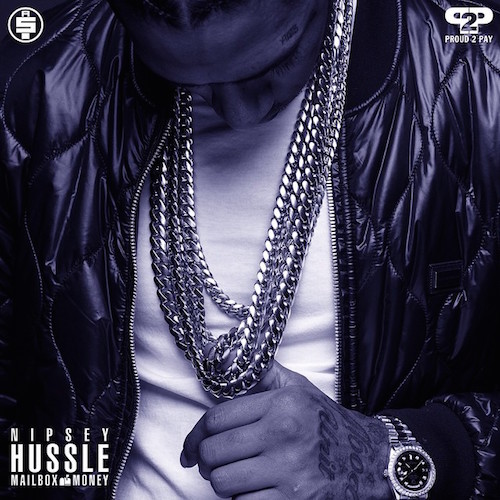 Special Delivery.
Before heading to Europe next month, Nipsey Hussle is capping off 2014 with his new LP, Mailbox Money. In an email sent to Rap Radar, Nip explained the concept behind the project and why he's selling it for $1000.  Last year, he successfully released his album Crenshaw for $100. Mailbox Money arrives on December 20 with the first offering,"50 Niggaz",  below. Says Nipsey:
Ain't no money like Mailbox Money. This project is about ownership. It's about archiving what I set out to achive. In my first single "Hussle In The house" I said, "fresh of the bloc I sold dope to buy groceries/now it's rap money no advances all royalties".  This project is about seeing that vision thru. 
It will be released for free, on iTunes and via the Proud2Pay platform we built with the release of Crenshaw. There will only be 100 hard copy's and they are $1000 dollars each.  The 100 people that buy the P2P version will be granted access to a private advance listening session of  Victory Lap at the secret Marathon Store we are going to open  the day of the listening! More news coming soon.
With love and respect,
Ermias "Nipsey Hussle" Asghedom
The Marathon continues! 
"50 Niggaz"