Lil Wayne Suing Birdman For $51 Million
January 28, 2015 @ 5:49 PM EDT
General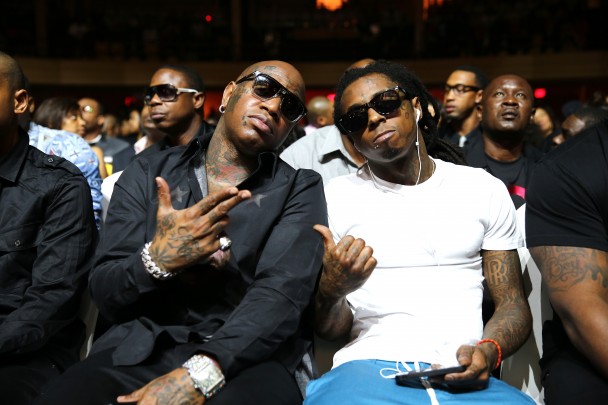 Sue Woo.
Lil Wayne is taking his war with Cash Money to court. After failing to come to an agreement this week, TMZ reports Wayne has filed an $8 million lawsuit against the label for the advance money for Tha Carter V and to free him from his contract. The saga continues.
UPDATE: The stakes just went up. TMZ reports Tune is going for $51 million and wants joint copyright ownership for Young Money recordings. Read the 21 page suit here.
"Sources connected to Wayne tell TMZ … if Birdman antes up then he can release "Tha Carter V," but only if Wayne gets paid. Wayne says he was supposed to get an $8 million advance when he began recording in December, 2013 and another 2M when he completed the album a year later, but so far he's gotten nothing".