Big Sean Returns To The Breakfast Club
February 24, 2015 @ 9:09 AM EDT
General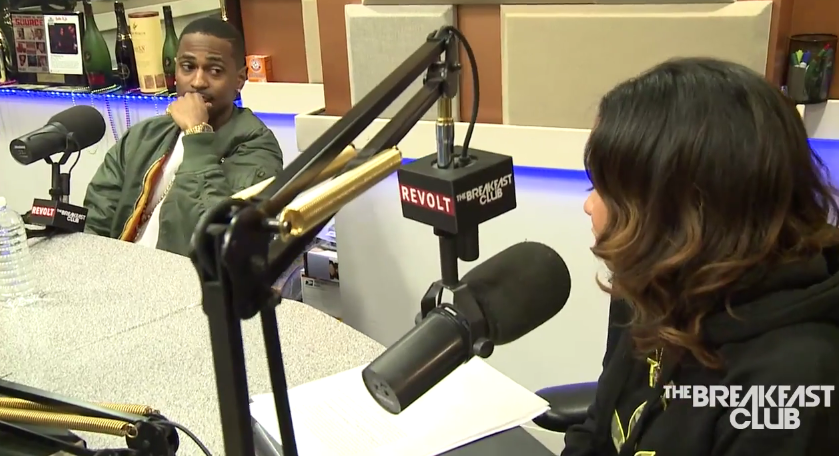 One Yee Can Change My World.
On release day, Sean returned to Power 105. He spoke on the creating process and freedom of making Dark Sky Paradise his way, Ariana Grande's influence, relationships, his grandmother, tour with J.Cole, working with Eminem and more. Album in stores today.
Previously:
Big Sean returned to Power 105 this morning.  On this go round, he spoke on the Detroit Lions, the success of his single, "IDFWU", relationship with Ariana Grande, collaborations, working with Eminem, what to expect on his next album, confirmed Kanye's appearance and more.
For the second time in over a month, Big Sean was back with the Breakfast Club. He plugs Hall Of Fame, the rumor of J.Cole and Diddy's feud at his release party and the VMAs.
Big Sean returned to the Breakfast Club today. He spoke on Kanye, the criticism of Yeezus, the delay of his own album, working with Eminem, current relationship and more.

Following their 2 year celebration, the Breakfast Club welcomed Big Sean back to their show today. He spoke on the reasoning behind Hall of Fame's pushback, criticism of "Mula", city of Detroit, homecoming concert, invite to the studio from Eminem, meeting Trinidad James and more.