50 Cent Returns To The Breakfast Club
June 17, 2015 @ 9:21 AM EDT
General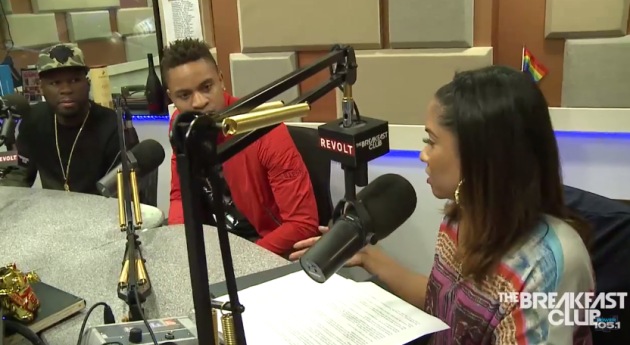 Power
Along with co-star Rotimi, Curtis Jackson returned to 'The Breakfast Club' to promote the second season of 'Power'. He spoke on what we can expect this season, new music, competing with Diddy, sharing the Summer Jam stage alongside French Montana, fatherhood, more.
Previously:
Following his GMA performance, Fif returned to Power 105.1 He spoke on his new album, Beats By Dre, Jay Z's incident, Citi Field pitch, Floyd Mayweather and Tiny and more.
Coinciding with launch of their show on Revolt TV, Curtis was back breaking bread with the Breakfast Club. He spoke on his relationship with Puff, Rick Ross, recently being on the same flight with Ja Rule, business fallout with Tony Yayo, his next single, new album, leaving Interscope and more.