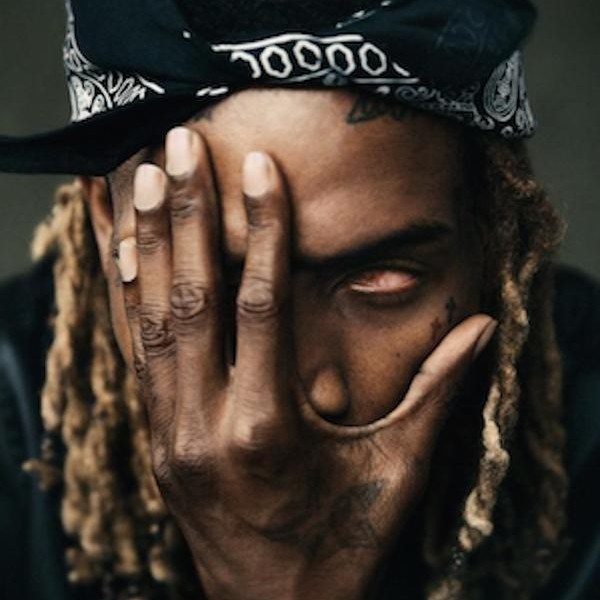 On "D.A.M. (Dats All Me)," a song from Fetty Wap's official debut album, he serenades a lady with an unexpected admittance: "It's been awhile since a n*gga had some action." We're used to rappers swimming in pussy, getting nagged by pussy, being above the pussy, but Fetty Wap's music offers an unfiltered look behind the male ego. His calling card is a baying, cathartic "Yeeeaaaaaaah baby." "Trap Queen," his biggest song to date, is about how much he's in love with his girl. He's the best thing to happen to pop-rap since Nelly, and if you weren't singing along to Nelly, you weren't doing it right.
In many ways, Fetty has perfected the Autotuned, lean-gargling sound that Future has been experimenting with for years, and in that sense, he's one of the most futuristic rappers we've seen in a long time. But he's also a throwback to the thug love ballads made by artists like Ja Rule from a time when rap ran pop radio. The format of Fetty's album reflects his straddling of past and future. The deluxe version is a staggering 20 tracks long, but it's almost completely stuffed with potential hits, many of which he self-released previously on Soundcloud. "Jugg" is a catchy choice for the next single, but so is "Trap Luv" with its terse chorus, or "Couple Bands" with Fetty's lolling delivery, or "How We Do Things" with his complete control of pitch and melody. The joy of listening to the album is taking the ride with the New Jersey rapper, as one song after another propels his mellifluous flight upward.
His production team is also largely to credit for all these crazy songs. Looking at relatively unknown names like Virginia's Yung Lan or Brian "Peoples" Garcia strewn across the credits can be inspiring. Fetty incubated his sound carefully and got recognized for it. Now he's just spreading the gospel around the globe.