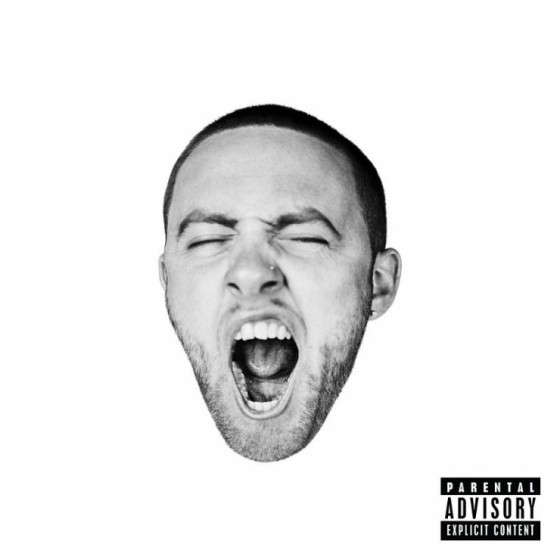 Mac Miller has enjoyed a steady ascent not only in profile but applied talent since his official debut, 2011 Blue Slide Park—which was panned by many critics. His 2013 follow-up, Watching Movies With The Sound Off was an improvement, but still lacked the cohesion needed on a full body of work. 
His debut needed critique. He pandered to preadolescence and paid the price for sticking too close to home. He did sell a monstrous 145,000 units opening week, and became the first independent album to hit No.1 on Billboard's Hot 100 since 1995's Dogg Food.  Four years later, his first week sales projections have nearly halved (73K sales; 87K total), but his musical ambitions have elevated, and the result is one of the most enjoyable, well-sequenced albums of the year. "The more you give a fuck," he says on "Rush Hour," "I guess the less you make."
The most marked improvement here is in Mac's song structure. His lyrics are mostly clever boasts sprinkled with self-determination mantras ("I made a promise to my mama / That I'll bless her with some grandkids"), but the way he weaves his melodic cadences through the nearly flawless production renders his subject matter almost secondary. Cigarettes have graveled his voice, and producers like FKi and THC know when to get out of his way and when to ornament his abstract musings. Perhaps Mac's work under his beat-making alias Larry Fisherman has attuned him to the delicacies of songwriting. Nonetheless, GO:OD AM is the crowning achievement of Mac's career so far, and shows that rappers with the right work ethic can transcend their humble—if chart-topping—beginnings.