Bobby Shmurda Calls 'Ebro In The Morning'
October 24, 2015 @ 12:03 PM EDT
General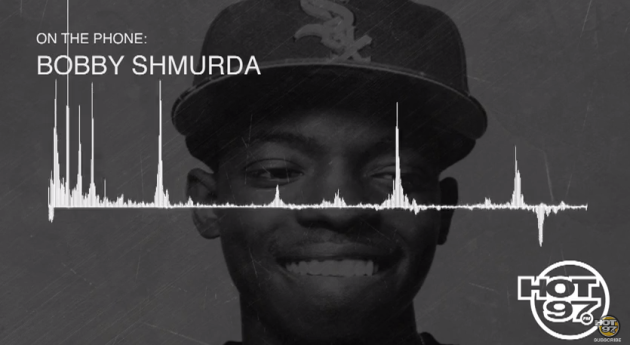 Being Bobby.
With his mother on the phone, Bobby Shmurda called into 'Ebro In The Morning' the other day for an update on his bail situation. He says that the 10% of the bail money he has that is normally required has been denied and rumors of an altercation in prison.
Previously:
Bobby Shmurda's got more slot time. This morning, they called Ebro again and called his "uncle" a liar, seeking 50 Cent's help, and fake friends.
Bobby Shmurda's still locked up. But this morning, he called Ebro on Hot 97 from the Manhattan Detention Center to speak on his case. Before incriminating himself, the line is cut off at the 2:17 mark. For Bobby's sake, it was probably best that it did. In a recent New York Times interview, Bobby said he thought Epic Records had his back.

When I got locked up, I thought they were going to come for me but they never came. [Epic] grabbed me up at a vulnerable time. I was desperate to get out of the 'hood. I knew I was going to lose my life or go to jail. I'm going to try my best to go back on the deal. If not, I'll give them their music and bounce.