Wiz Khalifa Returns To The Breakfast Club
June 24, 2016 @ 12:28 PM EDT
General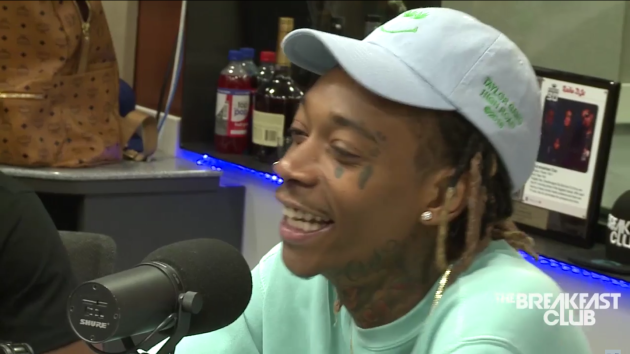 Khalifa
Wiz Khalifa returned to The Breakfast Club this week and touched on some recent events. He spoke on his clash with Popcaan, suing Rostrum Records, "See You Again", Amber Rose, and more.
Previously:
The Breakfast Club welcomes TGod back to the show. This time around he spoke on Blacc Hollywood's concept and executive producing it, the variety of artists on the Under The Influence tour, Tyga backing out of the tour and more.
Back on Power 105 today, Wiz spoke on his recent bust for weed and thoughts on having weed carriers. He also discussed "We Dem Boyz" success, the upcoming remix, social media, Taylor Gang roster and more. Yes, we miss Lola too.
For the first time since becoming a pop, Wiz returned to Power 105 today. He spoke on fatherhood, Amber Rose, Converse deal, working with Gucci and of course smoking. Check out Amber's new tattoo below.