Chance The Rapper Covers 'Complex'
March 13, 2017 @ 1:27 PM EDT
General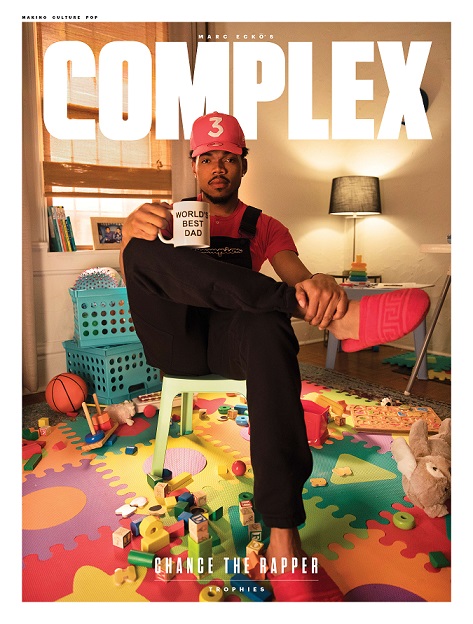 Dad
In a children's playroom, Chance sips his morning coffee for the front cover of the new Complex. In the story, he discusses his career, parenthood, activism and more.
In the interview you did with DJ Semtex, you talked about how your next project is going to be your first album, and that everything that's preceded it was a mixtape. What is the distinction that you make between those two things?
Opening the scope. I think I might actually sell this album. That's, like, a big step in itself. I kind of hate the fact that I can't chart, really. I can chart, but the way they have the streaming shit set up is weak as fuck. It's unfair. 1,500 streams is the equivalent to one [album sale], and that's just that's unfair. Nobody listens to their songs [1,500] times when they buy it—fuck outta here! So, it makes it hard. I can't really compete with other people. Not that the charts matters at all, but like, come on. Anyways, I think having it for purchase would be dope. Also, this is all hypothetical. There is no album. I can feel fans squirming in their chair, like, "Oh shit, he's changing!" This is an idea.