No I.D. Talks '4:44'; Physical Copies Coming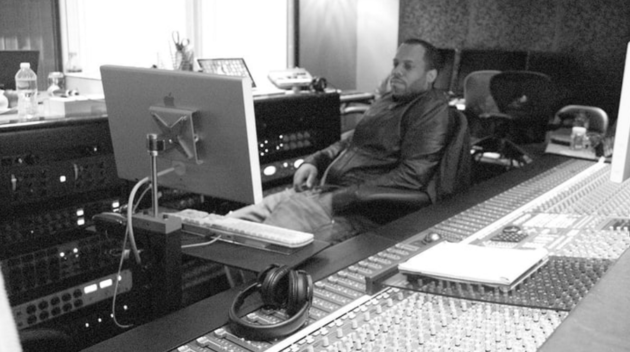 Let The Story Begin…
Guys calm down Adnis will be on the physical copies. If you guys act right I may slip a couple other songs on there.. shhh don't tell jay

— Young Guru (@Young_Guru) June 30, 2017
JAY-Z's, 4:44 will soon be available to all. Last Friday, the album was available exclusively to TIDAL and Sprint customers. Reportedly to be added on other music stream platforms this Friday, recording engineer Young Guru also revealed that the physical copies will feature additional tracks.
The CDs are scheduled to be released in stores this Friday, July 7. Best Buy has a pre-order promotion going until July 15, giving buyers 6 months of free TIDAL to new subscribers. Pre-order here.
In related news, executive producer No I.D. confirmed three more tracks will be added in an interview with 'Rolling Stone'. He also spoke on the album's creating process.
So the concise 10-song length was important for that purpose?
Yes. There's three more songs that are coming out as bonuses. James Blake came in and joined into the process. There's more coming shortly that's equally as revealing.
How did you first start working on 4:44?
Maybe a year ago I saw Jay-Z at a restaurant. He goes, "You got any music for me?" And I go, "Nope." He goes, "What are you working on?" I said, "Getting better."
The thing that made me want to get better was I heard a quote by Quincy Jones where they asked him, "What do you think about music nowadays?" He said, "four-bar loops." It really affected me. I said, "Wait a minute, that's not what I want to be a part of." So I went and did some studying with the intention of growing.
So you gently pushed him towards the personal parts of the record?
I knew he wanted to [say those things]. I don't want to take credit for what he wanted to do in the first place. I helped push him by saying, "Hey, this is what you said, this is what we know. And I don't think people need to hear it. I think people need to hear what they don't know." Meaning: You wanted a Picasso, but why? You're with Beyoncé, but what is that really like? What's the pressure? What's the responsibility? What's the ups and downs? I wanted him to not be over people's heads.
So you dug up that Hannah Williams & The Affirmations sample, which is also about infidelity, on purpose to Jay-Z to push further?
Oh yeah. That whole piece of music was created with me knowing: I'm going to make you say it on this song, and this song will be the only song you need to say it on so it wouldn't turn into a full Lemonade response album. I boxed all of those parts in and said, here, what are you going do with this?
What was it like to hear him record that song? No one's ever heard Jay-Z in that way before.
He recorded it at his house with nobody around – on [Beyoncé's] mic. I'll let him tell the rest of the story. But I remember Guru brings it back and he does this little thing, walks in the room and doesn't say anything. He stops everything, presses play, and walks out the room. I go, let me go find my wife and give her a hug. Walk down the street and hold hands. It's a lot.
At what point did it become clear that this was going to be an album and it was actually going to come out?
We got heavy into it by accident. The first time it happened, I sent him the "Kill Jay-Z" record, and he called Guru, who happened to be in town, and that was the first record. But then the holidays happened. We both went away for the holidays. He had already asked me to work on Vic Mensa's album. I was juggling working on both of them. When we came back in January, we get deep in. Then I had to go for Chicago for a month because my dad had a spill at home and he was in the hospital. We took a good month off there. In March, I got back and we got back into the full stride. We had intended on dropping it on 4/4. That was the plan. Unfortunate circumstances slowed it down.
But it helped us in the sense that it gave us more time to make some really important records. A lot of the thought process was, I held up classic albums and said, "What were the good parts and what were the mistakes?" Sometimes these classics, the continuity is what makes them classic, and then you have these examples of reaching for the single or the radio record. Albums I was pointing to were like Marvin Gaye's What's Going On, Confessions by Usher, [Jay-Z's] The Blueprint, [Nas'] Illmatic, [Kanye West's] My Beautiful Dark Twisted Fantasy. I analyzed the mistakes and tried not to make those mistakes. We wanted 10 really good songs where at no point are you like, "I know what you're trying to do, you could've kept that one." Sometimes you look back 10 years later and you go, "I see why you did it then, but 'No, thanks' today." By March, we were into that [process].
Full article here.