Timbaland Accepts Swizz Beatz Challenge
July 14, 2017 @ 11:45 AM EDT
General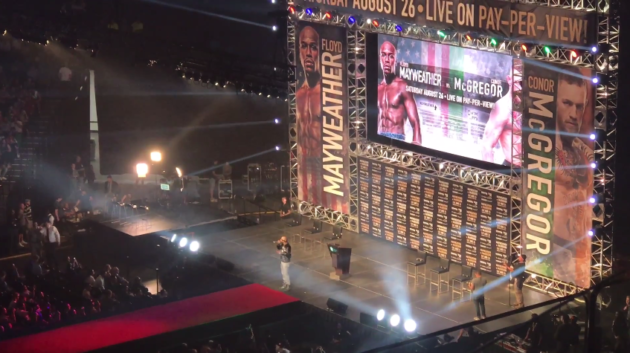 Swizzy's Got More
The press conference tour for Floyd Mayweather and Conor McGregor's upcoming fight (August 26), made its way into Brooklyn's Barclays Center In New York last night. Before the event, Swizz Beatz took to the main stage to call out Timbaland by challenging the producer to a beat battle. During the evening, Swizzy reiterated the challenge with our very own, Naji.
Back in February, Swizz Beatz had a similar battle against Just Blaze, that was streamed live on their Instagram accounts. Timbaland accepts Swizzy's challenge below.

Moving on to the main event, things between the 'Money Mayweather' and 'The Notorious' one continued to heat up. During the press conference, Floyd, who recently was hit with a $7 million tax lien, made it rain on his challenger. Pause. In response, Conor gave Money a copy of JAY's 4:44 for homework. Take it, listen and learn.