DMX Pleads Not Guilty to Tax Fraud
July 17, 2017 @ 9:50 AM EDT
General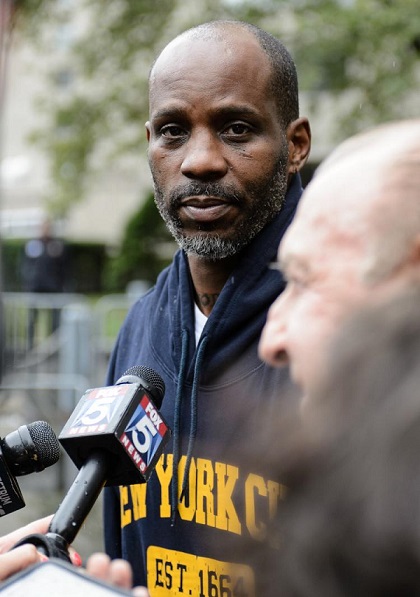 You Don't Know Me, Money.
Dark Man X has found himself on the other side of the law again. Last Thursday (July 13), DMX turned himself in to face 14 counts of tax evasion and plead not guilty in Manhattan court the following morning. The rapper is accused of avoiding $1.7 million in taxes from 2002-2005, as well as failing to file tax returns from 2010-2015 and falsifying an affidavit. He is facing up to 44 years in prison.
Released on a $500,000 bond, X made an appearance on Saturday at the Brooklyn Hip Hop Festival (above). During a court appearance today, the rapper was granted to leave the New York City if a court request is filed and the travel relates to income. DMX is scheduled to embark on the Ruff Ryders 20 year anniversary tour starting September 7 in Miami, Florida. Below, he raps for reporters while leaving court this morning.