Macklemore & Ryan Lewis "Downtown"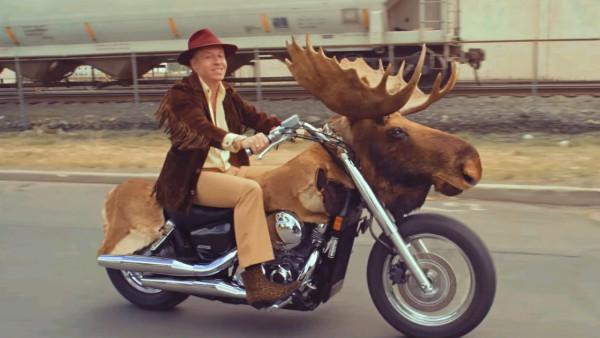 Of all the videos in this list, Macklemore's "Downtown" is the most ridiculous one. It has to be, because if he's known for constructing cinematic, over the top creations.
So this time, he rides a moped, rides a motorcycle with a moose head on it, rides on top of a guy who's riding a bike. The video is consistently vibrant, even reminiscent of big budget videos from MTV's zenith.
Maybe that's the point. Macklemore is one of the biggest stars in hip-hop, like it or not, so he's gonna continue to go all out with his videos. He's almost rubbing it in our face, kind of like the way many people interpreted his "You got robbed" text to Kendrick. He's got ammo now, too: Kool Moe Dee, Grandmaster Caz, and Melle Mel are backing him up. So he lets his guard down. Smart move.