Asahd Joins DJ Khaled At Summer Jam
June 12, 2017 @ 11:57 AM EDT
General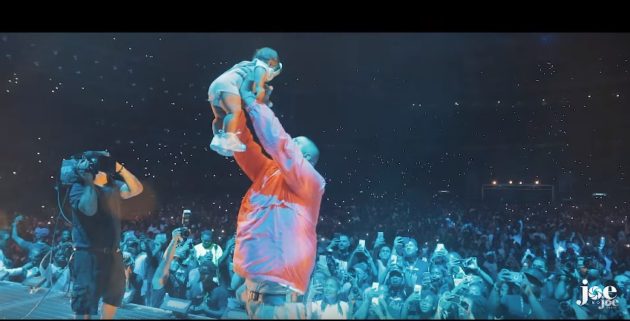 It's The Circle Of Life.
On a scorching day in the Tri-State, Hot 97's annual 'Summer Jam' concert lit MetLife Stadium in East Rutherford, NJ yesterday. Performers on the bill included Chris Brown, Fat Joe & Remy Ma, Migos, Trey Songz, French Montana and many more. One of the most memorable moments was DJ Khaled joining the Migos and bringing out his son Asahd Khaled.
Other highlights included Bad Boy's '20 Years of B.I.G.' tribute, Queen Latifah, Lil' Kim, MC Lyte, the Lady Of Rage and Rah Digga joining Remy Ma and Remy putting you know who for you know what on that Summer Jam screen.