Eminem Artist Of The Decade Plaque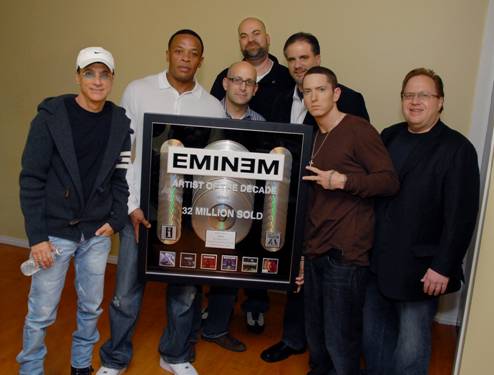 Before the close of 2009, Soundscan named Eminem artist of the decade. Domestically, his albums have sold over 32 million copies.
Last week during his interview with Angela Yee, he mentioned that he took a picture with the plaque. Alongside him are: Jimmy Iovine, Dr. Dre, Eric Weinberg, Paul Rosenberg, Chris Muratore and Steve Berman. Yeah, he's kinda a big deal.