Kanye West On Hot 97 (Angie Martinez)
August 11, 2010 @ 4:24 PM EDT
General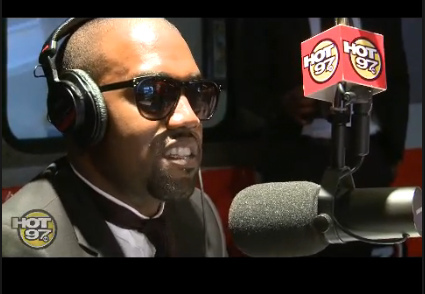 Yeezy returned to Hot 97 for the first time this year and chopped it up with Angie Mar. In the first segment, he spoke on joining Twitter and his internship at Fendi. He also kept his word and dropped off new material. Keep it locked.
Part 2: Debuts "See Me Now" Ft. Beyoncé and Charlie Wilson.
Part 3: Post game reaction.

Part 4: Yeezy says Nicki Minaj has the potential to be second biggest rapper of all time…of all time! He also confirms she'll be on his new album. He also speaks on the pressure of being labeled a genius.
Part 5: More Twitter talk, dating Amber Rose, and creating "See Me Now". Album drops November 16.
Part 6: Reveals "Power (Remix)" with Jay-Z drops this Friday.
UPDATE: Ye with Angie's son and DJ Enuff's.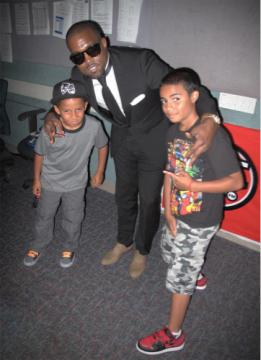 UPDATE 2: Info got video.