Chris Brown Pleads Guilty To D.C. Assault
September 2, 2014 @ 6:18 PM EDT
General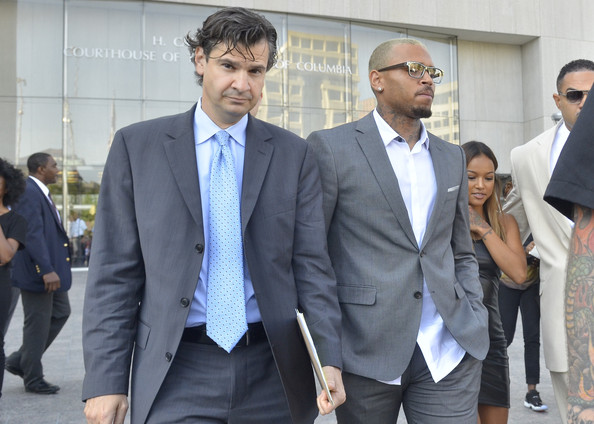 Here's The Deal.
Chris Brown dodged going back to jail when he took the plea deal in D.C. court today for his misdemeanor assault charge. The judge gave him "time already served" when he served his 108 days in L.A. for violating his Rihanna assault case. Do you understand?
Previously: 
After being credited with time served, Chris Brown completed his 131 days and was released from jail shorty after midnight. Once freed, Breezy tweeted:
Humbled and Blessed. Back to the Music and the Fans. Thank you GOD
Chris Brown was sentenced to a year in jail on a probation violation. The violation stems from him being kicked out of rehab in March. The judge is considering his 234 days already served, leaving him with only 131 days left.
In addition to his sentence, Chris was ordered to complete 700 hours of community service, attend anger management sessions and stand trial for his D.C. assault case.