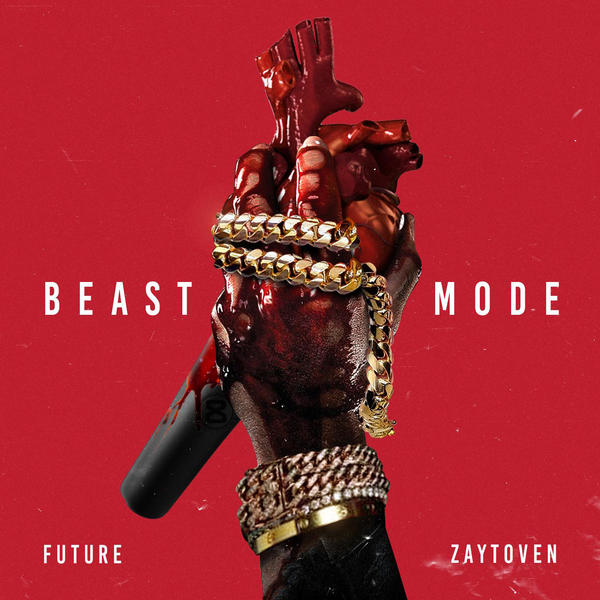 There is perhaps no more identifiable sound right now than Zaytoven's. The keys, the bounce, the sparkling synths; all make up a signature style that has endured since Gucci Mane's mid-'00s heyday. So when the MVP of rap in 2015 calls upon him for a full project, it only cements the strength of his formula.
Beast Mode quietly contains some of the best Future songs we've heard this year. "Lay Up" will make you crash your car with a hook that's intoxicating and a beat that'll move any rhythm-averse Caucasoid. "Peacoat" is no different, with Zay letting his synths wash over stuttering drums and beautifully prominent piano notes. "You gotta feel the pain of a kid in the ghetto," wails Future at the start of "No Basic," the momentum of which carries Future from suffering to elation. The keys, which are somewhat more advanced than Zay's recent productions, give the songs a personal touch, as if Future is serenading his audience. He hasn't always been the best straight-ahead rapper, and here his sing-song cadence sounds at home.
Nowhere are Future and Zaytiggy more compatible than on "Where I Came From," a pulsing ode to the foundations of Future's hustle. His relationship to drugs has also never been more complicated – "I serve my auntie that water, shit I serve my mama some water." Without taking the rhyme literally, it speaks to his desperation. Here, Future's real skill shines bright. Through the simple tone of his voice, we hear what he isn't saying more than what he is. When he intones, "Chevy Impalas and Regals man, 23 bricks in the speaker, man," these aren't just signifiers of wealth. They're signs that the man behind the music is more complicated than his lyrics might show us.