Future x Drake "Where Ya At"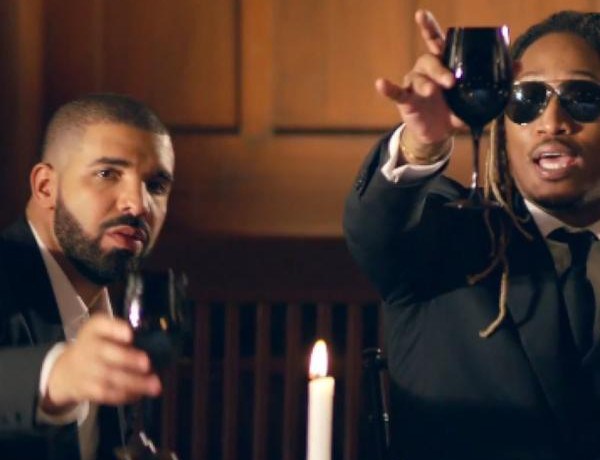 The highlight of Future's "Where Ya At" video is, without a doubt, DJ Esco, as he shuffles across the screen with a hand in your face. The chemistry he has with Metro Boomin, the other dancing figure in the background of the video, is obvious, and in tandem they demonstrate a friendship that's much deeper than rap.
That EscoBoomin connection is, of course, at the core of the song. "Where ya ass was at when I was trappin' in the stove?" Drake is the archetypal loner, never trusting because he's trusted too much in the past. But Future commonly takes measures to incorporate Lil Mexico, the Kirkwood neighborhood of Atlanta, into his music, so it's only right he put his homies in one of the illest videos of the year.