The Carters & Nas Debut Billboard Top 5
June 24, 2018 @ 5:54 PM EDT
General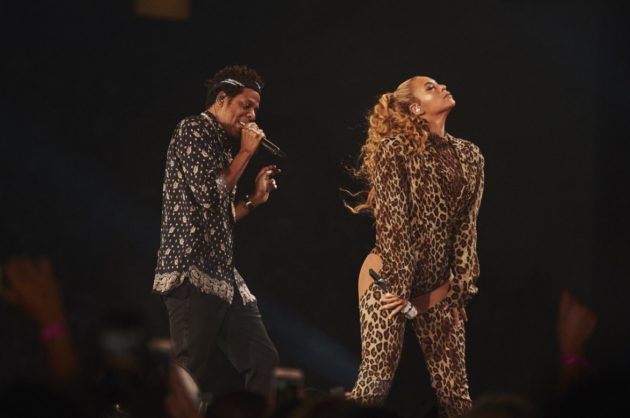 APESHIT!
The Carters fell just a tad short taking the throne this week on the Billboard 200 charts. Australian band 5 Seconds of Summer took the number one spot with the release of their album, Youngblood. However, JAY-Z and Beyonce's surprise album, Everything Is Love, released a day after and available only on TIDAL its first two days, came in as runner-ups, with 123,000 units in its first week. This becomes Beyonce's first studio album to not debut at number one.
Not too far behind, Nas earned his 12th top ten debut with his album, NASIR, coming in at number five with 77,000 units. Meanwhile, Jay Rock's stand-out album, Redemption, moved 9,000 units at the 12th spot.
Meanwhile, XXXTentacion, who was tragically murdered early last week, returned to the Billboard 200. His previous number one debut album, ?, comes in at third, while last year's 17 currently sits at the 7th spot.
Source: Billboard | Photo: Robin Harper