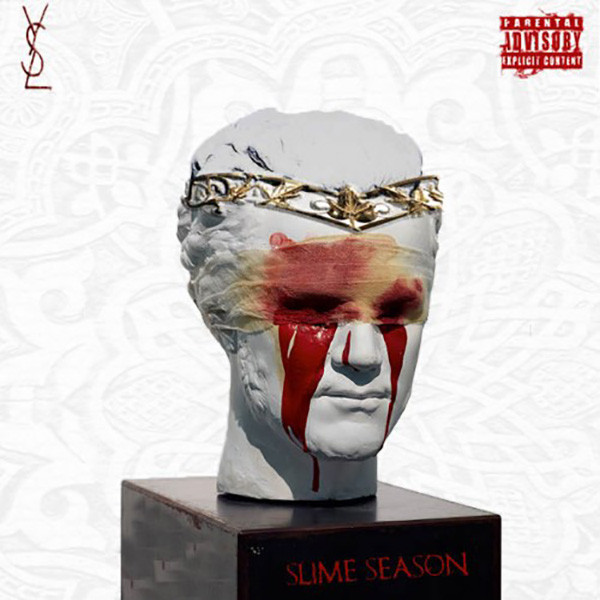 Slime Season isn't what we thought it would be. Initially supposed to be produced entirely by London On Da Track, it's final form features tracks from a number of different producers, giving the tape a much less cohesive feel than the excellent Barter 6 from earlier this year. But that's okay – Thug's style is often hard to digest for too long, so Slime Season is better seen as a collection of singles, most of which leaked before the tape was officially released.
There is "Best Friend," already a viral sensation for its hook (which Houston rapper Tokyo Vanity claims she inspired with "That's My Best Friend") and the arresting video that came with it. "Rarri" is high-octane thanks to Southside's spine-crushing beat, and the chorus for "Stunna" sticks to your brain immediately. Thug has a way of approaching beats that makes every song memorable in one way or another, and Slime Season succeeds in displaying that creative variety.
Thugga mutters the hook for "Mine" with nearly dismissive disgust, while still taking joy in the insult. "Freaky" is a colossal collaboration with Wondagurl, and as the tape goes on, you realize that every single song has something special about it. One of the final songs "Wood Would" is a glowing, golden piece of music, streamlining Thug's most appealing characteristics (yelping adlibs, a powerful grasp of subtle melody, humorous bars, etc.). You can play the song for hours on end without ever realizing it. Such is the power of the best selections from Slime Season: they're so good they bear repeating ad nauseam.